Click here if you are having trouble viewing this message.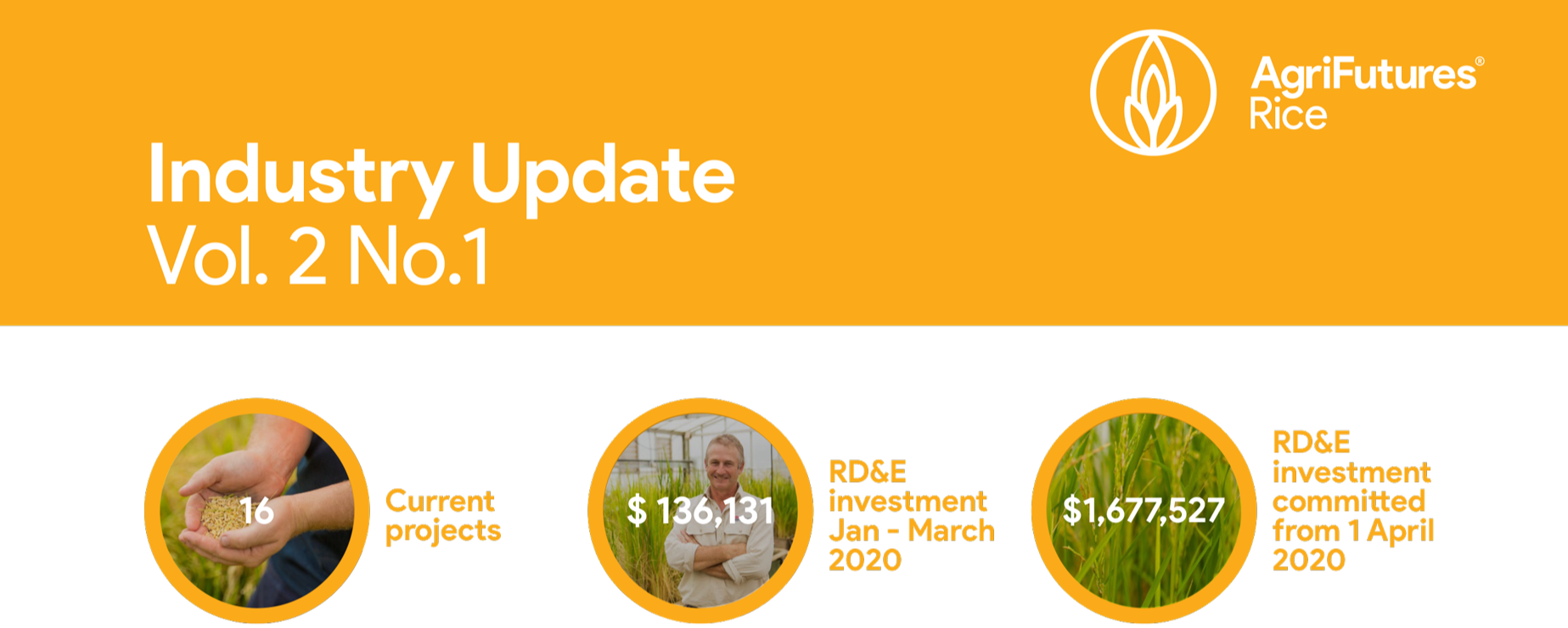 Drew Braithwaite (Chair) 
Antony Vagg (Acting Chair)
Michele Groat (Deputy Chair)
Dr Vito Butardo 
Brian Dunn 
Russell Ford 
Laura Kaylock
Dr Laurie Lewin
Dr Ben Ovenden
Lucinda Staley (AgriFutures Australia)
Researcher spotlight: Brian Dunn
Brian Dunn, is a research agronomist based at Yanco  Agriculture Institute, NSW. His current project aims to improve mid-season nitrogen management of rice by allowing targeted nitrogen applications to address field variability and in turn result in increased profitability and water productivity for rice growers. Read more about Brian and his work.
Irrigators set to benefit across the board from SIP2 
Collaborative Smarter Irrigation for Profit Phase 2 (SIP2), supported by funding from the Australian Government Department of Agriculture Water and the Environment, as part of its Rural R&D for Profit program aims to enhance productivity and profitability for our irrigating farmers. Continue reading.
SIP2 is developing a number of webinar and video releases to help irrigators maximise the productivity and profitability of their operations. As an irrigator or irrigation advisor we want your input to help us focus on your needs.  Complete the survey now.
Biosecurity alert: Fall armyworm
In mid-February 2020, Biosecurity Queensland confirmed fall armyworm had been detected for the first time on Australia's mainland. Since then, the pest has travelled more than 700km from the original detection. As of April, the pest has now been detected in the NT (Katherine), WA (Kununurra) and as far south as Bundaberg in QLD. Continue reading.